i am not sure how much that stuff is but Feed grade molassas mixed with plain tap water 9 gal water to 1 gal molasses in any size vat barrel or bucket you need does the trick and is pretty dang cheap keeps for six months or better and continuiously works. here is a few pics of what it done to some parts in just eight days of soaking in it.
the hood before it went into the tank of molassas water.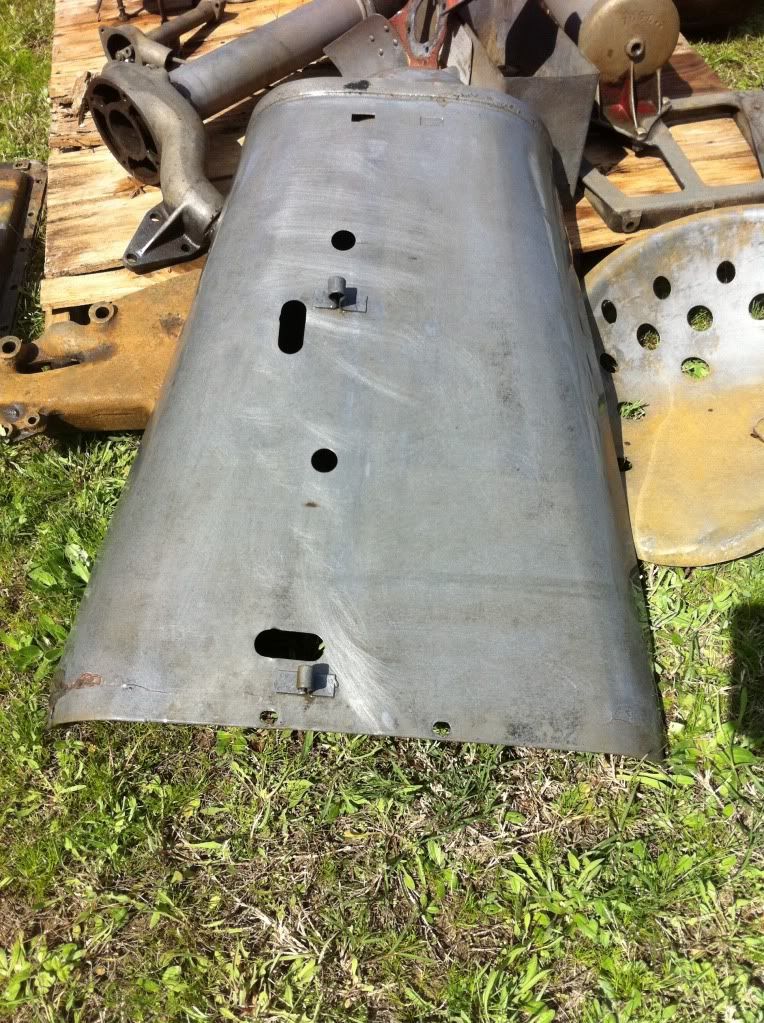 after i took it out and sprayed it off with a pressure washer.
no sanding or grinding for me just a short wait and then ready for paint.all those other peices were in the tank as well. i took conveyor belt and made an oval shape out of it and lined it with a tarp measured the area of it and started pouring water into it and mixing the molasses in and then put my parts in and let them soak you don't have to ever remix it once it is mixed the first time the molasses stays in solution and never comes out of solution from the water so it doesnt seperate and settle to the bottom. i made that batch in may and i just put some of my parts to my B in it and this is what the tank looked like after i brought it out one before i washed it off and the other after. you can tell which one .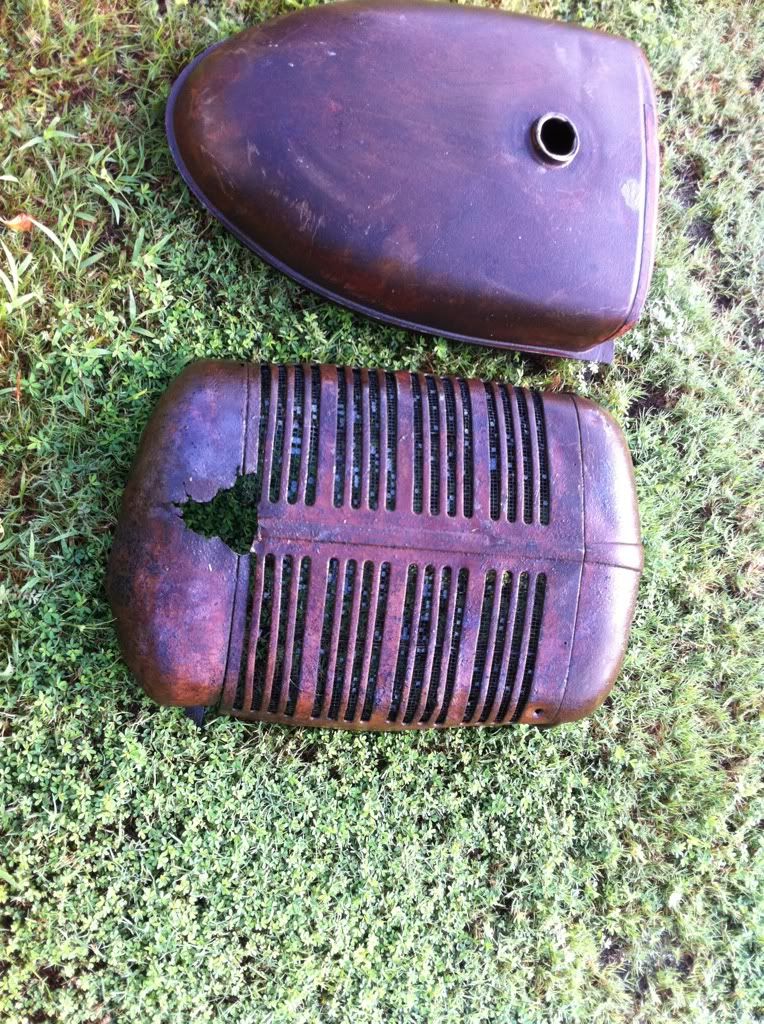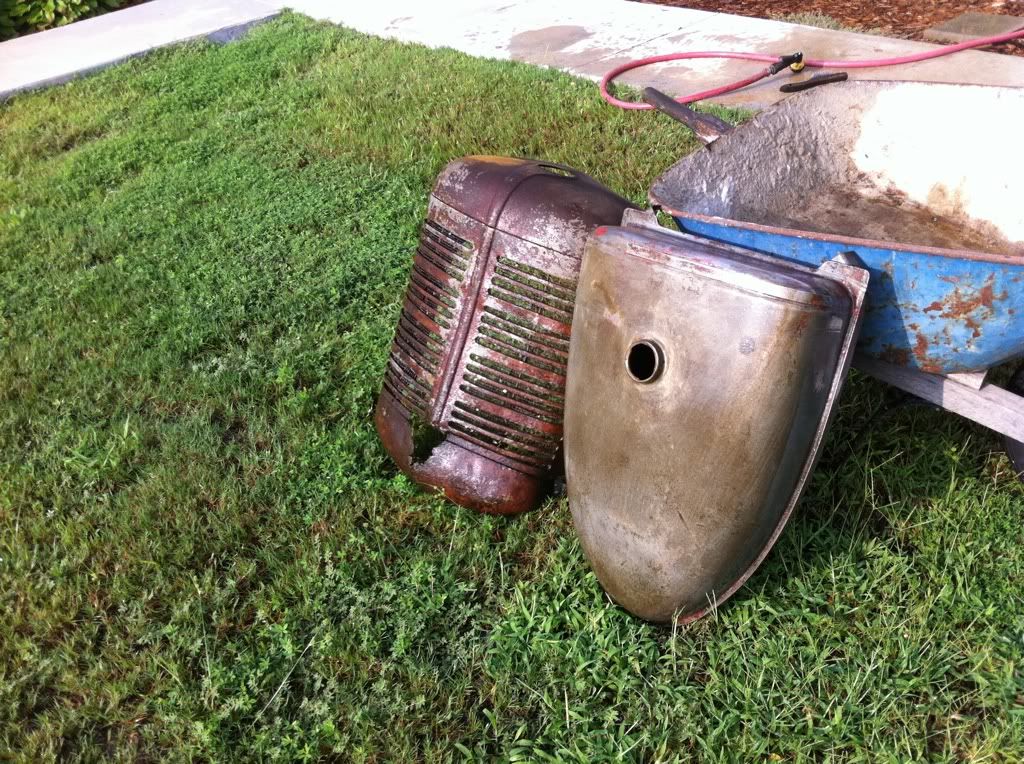 cleans the inside of the tank as well when you submerge it.